The Beiersdorf Research Center, Hamburg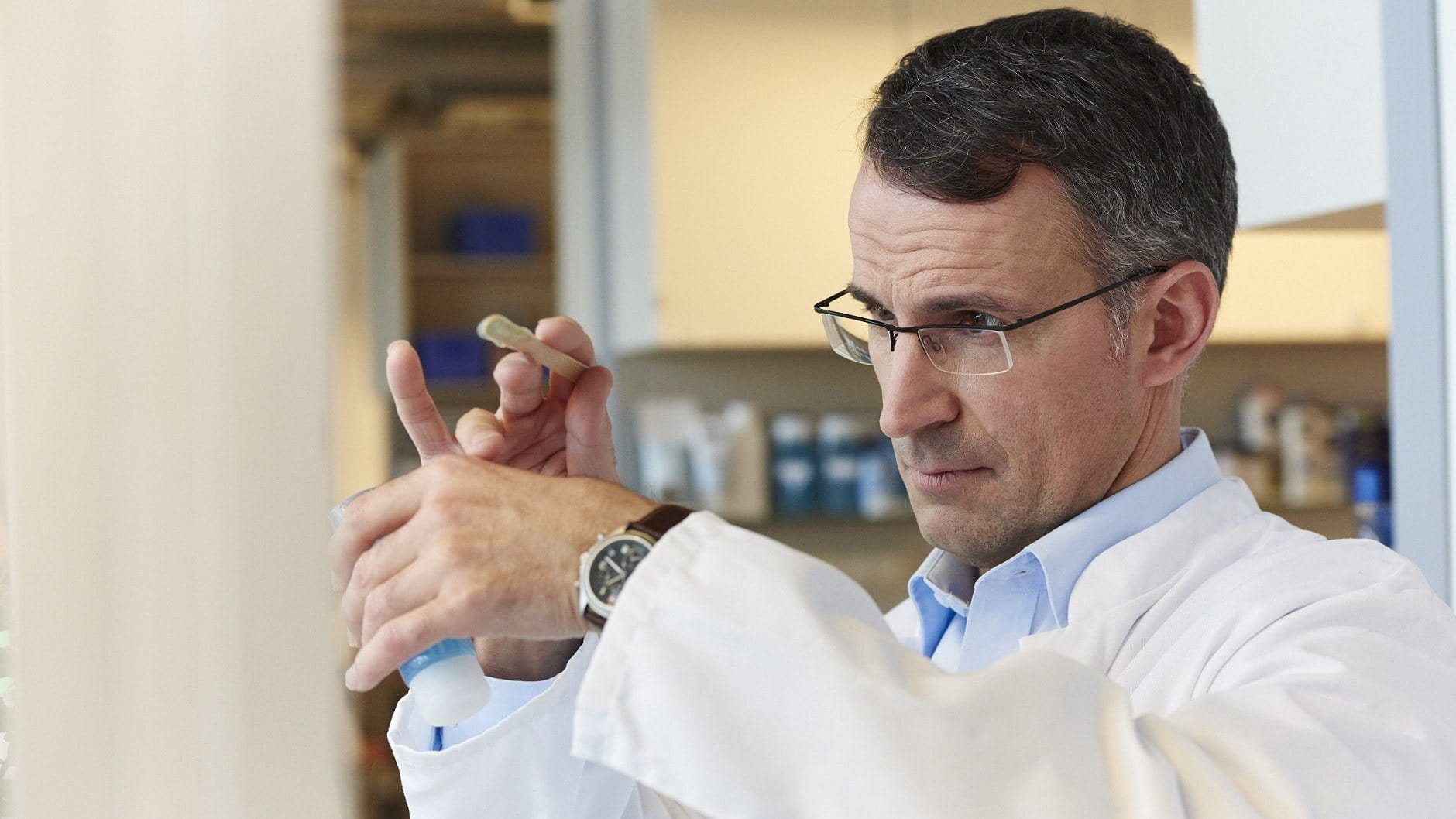 About 700 researchers and developers work at the Beiersdorf Research Center in Hamburg. In the skin researchers' laboratories human, cell and molecular biologists, immunologists and biochemists use electron microscopes and biochemical, molecular biological, and cell dynamic procedures to gain new knowledge of how they can better support the skin's own metabolic processes.
Experts in product development use the scientists' findings to carefully mix ingredients for new lotions or creams. To achieve their stringently high standards, this process takes a significant amount of time.
Before any product is made available to consumers, it undergoes rigorous testing. It will only be evaluated by test subjects once it has passed tests for effectiveness, tolerance by the skin and stability. As well as the test subject analysis all new products must pass market research studies and the packaging development team must create attractive, practical and environmentally-friendly packaging.
As part of the Skin Research Center, the Beiersdorf Test Center has specially designed bathrooms to observe how consumers use products, a "hot room" for deodorant research, laser microscopes to examine the effects of skin-tightening products and an in-house hair salon to test the effects of hair care products.